Medieval Environment Test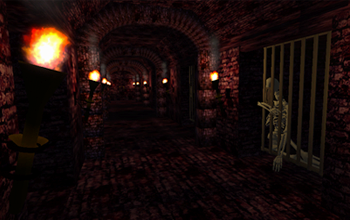 This demo was originally intended as a test on my computers to see how well the environment reacted to occlusion culling. This was my first larger scale environment that I modeled and wanted to see how well it would run.
Walk around, explore the castle in ruins, and head down into my dungeon. Be sure to examine the waterfall very close. You may just find something rich.


The objects in this demo are static so you can't pick them up. The only object that reacts to the player is the dungeon door.


Standard controls: W, S, A, D, for movement and Spacebar to jump.
To play it with the Unity Web Player, Click Here